When
Thursday, October 12, 2023
7:00 PM-9:00 PM ET
faculty
Eric S. Daar, MD
Chief, Division of HIV Medicine
Harbor-UCLA Medical Center
Investigator, Lundquist Institute
Professor of Medicine
David Geffen School of Medicine at University of California, Los Angeles (UCLA)
Los Angeles, California
Roger J. Bedimo, MD
Chief, Infectious Diseases Section
Veterans Affairs (VA) North Texas Health Care System
Professor of Medicine
UT Southwestern Medical Center
Dallas, Texas
Brinda Emu, MD
Associate Professor of Medicine
Division of Infectious Diseases
Yale School of Medicine
Director, Cancer-Infectious Disease Clinic
Co-Leader, Cancer Microbiology Working Group
Yale Cancer Center
New Haven, Connecticut
Prefer to participate in person? Register for our live program.
Target Audience
The educational design of this activity addresses the needs of infectious disease, transplant medicine, and oncology clinicians who manage immunocompromised patients at higher risk for COVID-19.
Program Overview
Though COVID-19 has been decreasing in its severity over the last several months, it is still a significant threat to immunocompromised people, such as those with cancer, transplant recipients, or those taking B-cell–depleting therapies. Anti-SARS-COV-2 monoclonal antibodies have been effective as both prophylaxis and treatment, though their efficacy depends on currently circulating variants. As new monoclonal antibodies continue in development, it is critical that clinicians are prepared to implement new approvals into practice. Drs Eric Daar, Brinda Emu, and Roger Bedimo debate and discuss implications of COVID-19 for immunocompromised patients, current status of COVID-19, anti-SARS-CoV-2 monoclonal antibodies as proof of concept for treatment and prophylaxis, and current guidelines for immunocompromised patients with COVID-19.
Educational Objectives
After completing this activity, the participant should be better able to:
Describe the clinical profiles, recent trial data, and regulatory status for anti-SARS-CoV-2 monoclonal antibodies
Identify candidates for preexposure prophylaxis or treatment with anti-SARS-CoV-2 monoclonal antibodies, including immunocompromised patients
Implement protocols and communication strategies to support prompt and equitable use of anti-SARS-CoV-2 monoclonal antibodies for preexposure prophylaxis or treatment
Agenda
7:00 pm-7:10 pm Preactivity Questionnaire and Faculty Introductions
7:10 pm-7:25 pm Burdens of Being Immunocompromised in the Era of COVID-19
7:25 pm-7:45 pm Where Are We Now With COVID-19?
7:45 pm-8:25 pm Reducing COVID-19 Risks in Immunocompromised Patients
8:25 pm-8:45 pm Updates on Anti-SARS-CoV-2 Monoclonal Antibodies
8:45 pm-9:00 pm Postactivity Questionnaire and Q&A Session
Physician Accreditation Statement
Integritas Communications is accredited by the Accreditation Council for Continuing Medical Education (ACCME) to provide continuing medical education for physicians.
Physician Credit Designation
Integritas designates this live activity for a maximum of 2.0 AMA PRA Category 1 Credits™. Physicians should claim only the credit commensurate with the extent of their participation in the activity.
Disclosures of Relevant Financial Relationships
Integritas adheres to the policies and guidelines, including the Standards for Integrity and Independence in Accredited CE, set forth to providers by the Accreditation Council for Continuing Medical Education (ACCME) and all other professional organizations, as applicable, stating those activities where continuing education credits are awarded must be balanced, independent, objective, and scientifically rigorous. All persons in a position to control the content are required to disclose all financial relationships with any ineligible company within the past 24 months to Integritas. All financial relationships reported are identified as relevant and mitigated by Integritas in accordance with the Standards for Integrity and Independence in Accredited CE in advance of delivery of the activity to learners. The content of this activity was vetted by Integritas to assure objectivity and that the activity is free of commercial bias.
All relevant financial relationships have been mitigated.
The faculty have the following relevant financial relationships with ineligible companies:
Eric S. Daar, MD: Consultant/Advisor/Speaker: Gilead Sciences, Inc., Merck & Co, Inc., ViiV Healthcare, Theratechnologies Inc.; Researcher: Gilead Sciences, Inc., ViiV Healthcare
Roger J. Bedimo, MD: Consultant Fees: Gilead Sciences, Inc., Janssen Pharmaceuticals, Inc., Merck & Co, Inc., ViiV Healthcare, Shionogi Inc., Theratechnologies Inc.; Contracted Research: Merck & Co., Inc.
Brinda Emu, MD: Consultant/Advisor/Speaker: Theratechnologies Inc.
The planners and managers at Integritas Communications have no relevant financial relationships to disclose.
Disclosure of Unlabeled Use
This educational activity may contain discussion of published and/or investigational uses of agents that are not indicated by the US Food and Drug Administration. Integritas Communications does not recommend the use of any agent outside of the labeled indications.
The opinions expressed in the educational activity are those of the faculty and do not necessarily represent the views of any organization associated with this activity. Please refer to the official prescribing information for each product for discussion of approved indications, contraindications, and warnings.
Disclaimer
Participants have an implied responsibility to use the newly acquired information to enhance patient outcomes and their own professional development. The information presented in this activity is not meant to serve as a guideline for patient management. Any procedures, medications, or other courses of diagnosis or treatment discussed in this activity should not be used by clinicians without evaluation of patient conditions and possible contraindications or dangers in use, review of any applicable manufacturer's product information, and comparison with recommendations of other authorities.
Instructions to Receive Credit
In order to receive credit for this activity, the participant must complete the program posttest and evaluation.
Fee Information & Refund/Cancellation Policy
There is no fee for this educational activity.
Integritas Contact Information
For questions about this activity, please contact Integritas Communications at info@exchangecme.com.
Regional Meeting Series
1.25 CME/CE
BRIDGE HIV
Building Bridges to Reach People with HIV Toward the Goal of Re-engagement in Care
| | |
| --- | --- |
| Time: | 12:00 PM-1:15 PM ET |
| Venue: | In-Person Event - Metro Inclusive Health |
| Location: | St. Petersburg, FL |
| Faculty: | Kellie Hawkins, MD |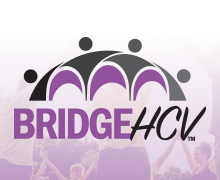 Regional Meeting Series
1.00 CME/CE
BRIDGE HCV
Building Bridges To Reach People Who Inject Drugs With The Goal To Eliminate HCV
| | |
| --- | --- |
| Time: | 12:30 PM-1:30 PM CT |
| Venue: | Birmingham AIDS Outreach Event |
| Location: | Birmingham, AL |
| Faculty: | Ricardo Franco, MD |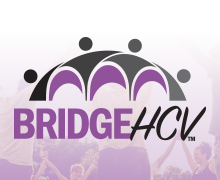 Regional Meeting Series
1.00 CME/CE
BRIDGE HCV
Building Bridges To Reach People Who Inject Drugs With The Goal To Eliminate HCV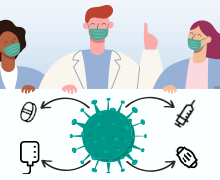 Live In-Person Meeting
2.00 CME
Staying Vigilant for Immunocompromised Patients
Insights from an COVID-19 Expert Working Group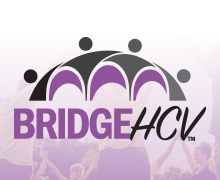 Regional Meeting Series
1.00 CME/CE
BRIDGE HCV
Building Bridges To Reach People Who Inject Drugs With The Goal To Eliminate HCV
| | |
| --- | --- |
| Time: | 12:00 PM-1:00 PM ET |
| Venue: | Part 1 In-Person Event - Augusta University |
| Location: | Augusta, GA |
| Faculty: | Lesley Miller, MD, FACP |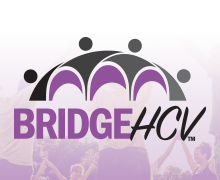 Regional Meeting Series
1.00 CME/CE
BRIDGE HCV
Building Bridges To Reach People Who Inject Drugs With The Goal To Eliminate HCV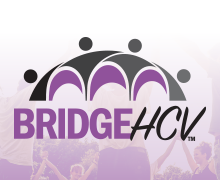 Regional Meeting Series
1.00 CME/CE
BRIDGE HCV
Building Bridges To Reach People Who Inject Drugs With The Goal To Eliminate HCV
| | |
| --- | --- |
| Time: | 12:00 PM-1:00 PM ET |
| Venue: | Part 2 In-Person Event - Augusta University |
| Location: | Augusta, GA |
| Faculty: | Gregory Felzien, MD, AAHIVS |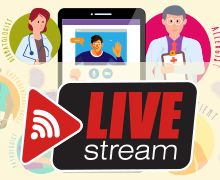 Call-a-Colleague™ Live Stream
0.00 CME
Answering the Call in Nonadvanced Systemic Mastocytosis: Targeted Approaches to Patient Management
Non-CME Corporate Forum Sponsored By Blueprint Medicines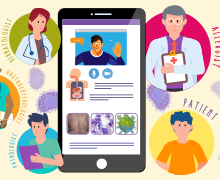 Call-a-Colleague™ Live Stream
0.00 CME
Answering the Call in Nonadvanced Systemic Mastocytosis: Targeted Approaches to Patient Management
Non-CME Corporate Forum Sponsored By Blueprint Medicines