Target Audience
The educational design of this activity addresses the needs of infectious disease specialists, internal medicine physicians, transplant specialists, oncologist, pharmacists, and other clinicians involved in managing patients who are at heightened risk for poor COVID-19 outcomes.
Educational Objectives
Upon completion of this activity, the participant should be better able to:
Discuss recent trial data and current regulatory status for anti-SARS-CoV-2 monoclonal antibodies
Identify candidates for pre-exposure prophylaxis or treatment with anti-SARS-CoV-2 monoclonal antibodies, including immunocompromised patients
Create proactive plans with patients, other clinicians, and healthcare systems to ensure prompt and equitable use of anti-SARS-CoV-2 monoclonal antibodies for pre-exposure prophylaxis or treatment
Program Description
The presence of multiple new COVID-19 variants and subvariants has rapidly shifted strategies for treatment and prevention. Clinicians struggle to stay up to date with a rapidly changing field that has remained a public health concern, with shifting guidelines, Emergency Use Authorization status, and challenges with logistical implementation. This series of breaking news activities will discuss the latest news in COVID-19 variants, treatment guidelines, special populations, and any other news important to clinical practice. The series seeks to answer clinicians' most important questions with up-to-date information.
Check back regularly for more "Breaking News" updates!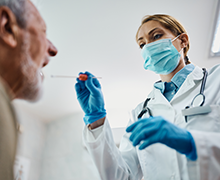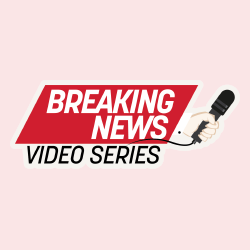 Updates to Preventing and Treating COVID-19 in Immunocompromised Patients